who we are
The GeoPoint Surveying Distinction
Our commitment to client service is paramount.
Regardless of the level of complexity of each project, we meet and exceed our client's expectations. Our dedication to provide the best Florida land surveying and mapping services is evident in the overwhelming number of return clients that rely on us to carry on past projects and complete new projects.
At the foundation of our company's values is our strong dedication to provide quality professional services. We are attentive to each and every project requirement. Our Florida land survey procedures and review standards prove to ensure quality from project onset to completion.
who we are
Our History
The origin of GeoPoint Surveying, Inc. can be traced back to as early as 1943,
and with nearly a century of perfecting production and quality standards,
our company is at the forefront of the profession.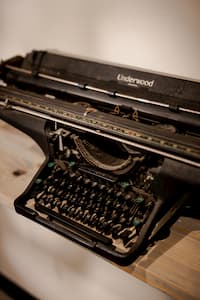 Origin
GeoPoint can trace its origin to 1943 to a makeshift office out of the garage of the Tampa residence of Richard ``Dick`` Merrin of Merrin Engineering Company. Tampa saw an influx of military personnel being stationed at MacDill AFB and Drew Field during WW II.
1943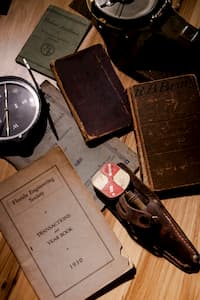 Merrin Engineering Company
Merrin formed a partnership with brother Joe Merrin and Alan Pimm, both former Hillsborough County Engineers. Merrin-Pimm played a huge part in Tampa's early growth, spurring on the completion of large-scale projects, including the survey of Tampa International Airport and a route survey of the Intracostal Waterway from Tarpon Springs to Fort Myers, which led to the firm acquiring the services of James A. Burney.
1946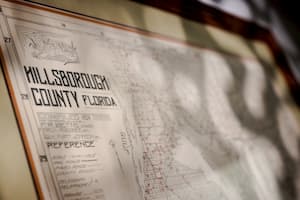 Heidt & Associates, Inc.
Upon Burney's retirement the firm became a corporation with Bob Heidt firmly in control. That same year, E.T. ``Buddy`` Henry, who now is one of the Founding Members of GeoPoint Surveying, Inc., joined Heidt-Burney as secretary-treasurer and head of surveying. Two years later, the firm adopted its former and most well-known corporation name of Heidt & Associates, Inc.
1969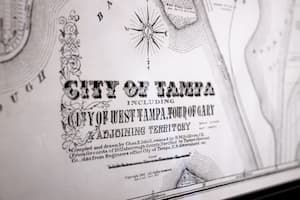 Art Andrews
In 1972, Art Andrews, who currently holds an affiliate position at GeoPoint Surveying, Inc. as Senior Advisor, who then was County Engineer for Hillsborough County, joined Heidt & Associates as its Executive Vice President, and the firm embarked upon a period of unparalleled growth.
1972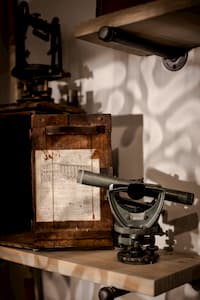 Walter Caldwell
To help with overwhelming growth and demand, Buddy Henry and Art Andrews hired Walter Caldwell in 1977 as Chief Surveyor. At Heidt & Associates, Walter's integrity and knowledge of surveying gave him an expert status in the community. He was a mentor in the profession and was often looked to for answers.
1977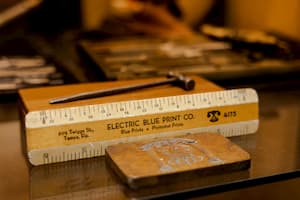 Bob Heidt Retires
By 1980, Bob Heidt sought a less active role in the company. Art Andrews, E.T. ``Buddy`` Henry, and James B. Lucas acquired his stock; Heidt was elected to Chairman of the Board. For years the firm experienced unprecedented growth, all the while maintaining its high stature as one of the leading surveying and engineering firms in the State of Florida.
1980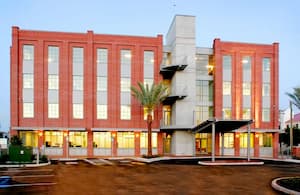 Heidt & Associates Under New Ownership
In December 2005, William Bahlke and Toxey Hall purchased ownership of Heidt & Associates.
2005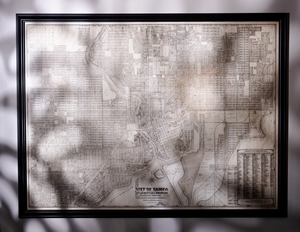 End of a Legacy
After the unexpected and long-lasting economic downturn, Heidt closed its doors, and several companies formed to provide targeted specific services.
2009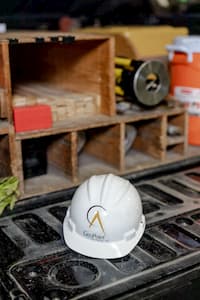 Beginning of a New Legacy
On August 24, 2009, E. Vernon Horne, David A. Williams, Jr., Justin O. Brantley, and Frank L. Biggs, Jr., with Buddy Henry as Founding Member, founded GeoPoint Surveying, Inc. Carrying on the convention of the original Heidt & Associates company and the principles established by Walter Caldwell, GeoPoint Surveying continues the tradition of providing superior surveying and mapping services with integrity and client satisfaction.
2009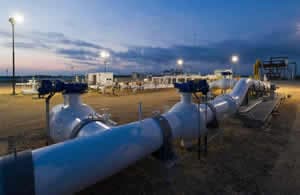 GeoPoint Offers Services to Texas
GeoPoint obtains a surveying license in Texas and begins work on several pipeline projects in the state.
2011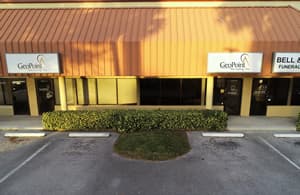 First Satellite Office on the East Coast of Florida
The West Palm Beach office opens to support work on the City of Westlake, a flagship project by land developer client, Minto USA. Gary Rager is appointed director of West Palm Beach Office, where he has an initial staff of four employees, which included just one field crew. As of 2021, office has grown to a staff of 30 with 9 field crews.
2012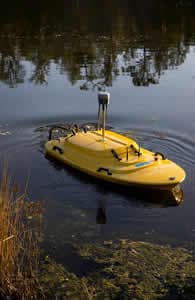 Hydrographic Survey Division
GeoPoint acquires a Z-boat with single beam sonar and the Hydrographic Survey department is born. The first project the new department undertakes is surveying the saltwater canals in the Apollo Beach community of Mirabay to produce as-builts for the Community Development District.
2015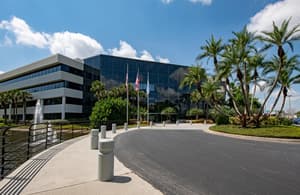 Second Satellite Office in Central Florida
After several years of success on previous projects with Minto USA, GeoPoint is contracted by the client to begin work on another large scale community - Latitude Margaritaville Daytona Beach. The Orlando (Maitland) office opens with newly appointed director, Jamie LeViner, to support work on this site with a small staff and one field crew, and quickly grows to five field crews. The Orlando office currently works with several contractors and developers in the area.
2016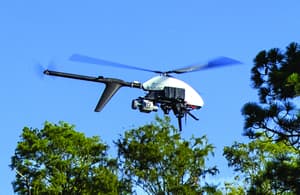 Remote Sensing Department
The Remote Sensing department is established in support of its first aerial survey project for Artisan Lakes in Manatee County. The department acquires a Vapor55 drone and a DJI Phantom 4 for photogrammetry, and trains FAA Certified UAV pilots to begin survey projects.
June 2017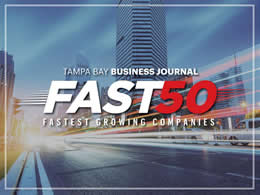 Fast 50
GeoPoint is named a ``Fast 50`` by Tampa Bay Business Journal, among the top 50 fastest growing private companies in the area.
July 2017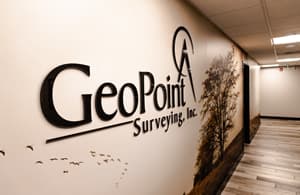 GeoPoint Moves to 10,000 sq. ft. Building
Now with 150 employees, GeoPoint outgrows its Ybor office location and quadruples its space with a move to a newly renovated office on Hobbs Street in Tampa.
2018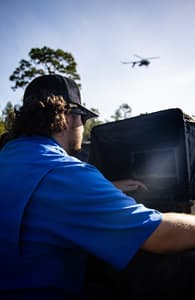 Remote Sensing Department Expands
The Remote Sensing department invests in more leading edge technology with the purchase of terrestrial LiDAR scanners for both the Tampa and East Coast Offices.
April 2019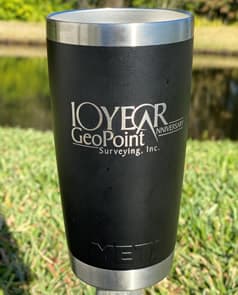 GeoPoint Turns 10 Years Old
GeoPoint celebrates its 10-year anniversary, now with close to 200 employees, 40 field crews and three offices in Florida.
August 2019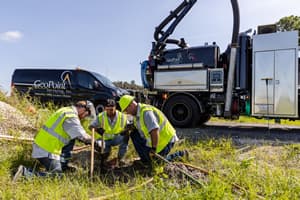 S.U.E. Division
GeoPoint launches the Subsurface Utility Location division with a new department director, Mike Wolf, and quickly expands to a team of eight including field crew members and a dedicated CAD technician. The team's first project is for Lake Patience and includes one mile of quality Level B utility designating and one quality Level A vacuum excavation for a force main route. Shortly thereafter, the department wins three-year utility location contracts with Pasco County and with Hillsborough County Public Schools.
September 2019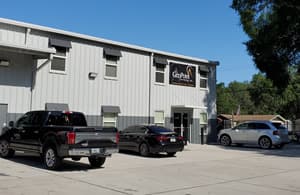 Additional 10,000 sq. ft. Tampa Office
A second Tampa office location is added to house additional personnel and equipment for the new Subsurface Utility Location division, as well as the growing Construction Services department. The Subsurface Utility Location office acquires a custom Vactor HXX ParaDIGm vacuum excavator truck.
March 2020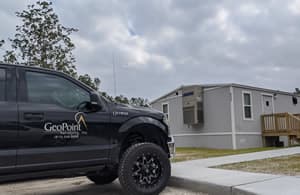 Third Satellite Office in North Florida
The Panama City Beach office opens with newly appointed director, Joe Rager, in order to more efficiently service another Minto USA flagship project, Latitude Margaritaville in Watersound, Florida, a development project which will include up to 170,000 homes, a marina, commercial districts, etc., and will be built out over the course of a lifetime.
May 2020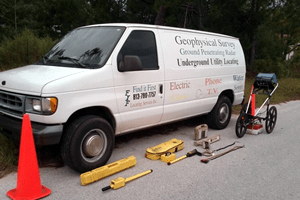 GeoPoint Acquires Find It First
After working alongside one another on large projects and referring applicable business for years, GeoPoint acquires Find It First Locating Service, Inc., adding capabilities and staff to its Subsurface Utility Location division and expanding its footprint with an additional satellite office in Hudson, FL.
February 2022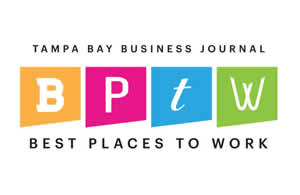 Best Place to Work
GeoPoint Surveying is selected by the Tampa Bay Business Journal as a 2022 ``Best Places to Work`` based on employee feedback, quality of work-life, pay and benefits, and the company culture.
April 2022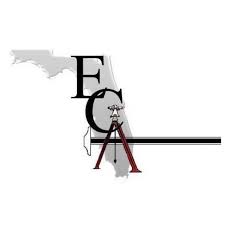 GeoPoint Acquires Emerald Coast Associates
Looking to expand their work force to meet growing demand in the panhandle, GeoPoint acquires Emerald Coast Associates in Santa Rosa Beach, adding 17 exceptional team members and a strategic office location to support business development.
June 2022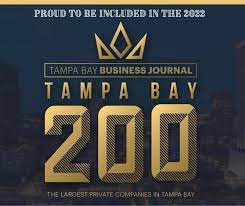 Tampa Bay 200
GeoPoint Surveying is included on the 2022 "Tampa Bay 200" list of the bay area's largest private companies at #161.
September 2022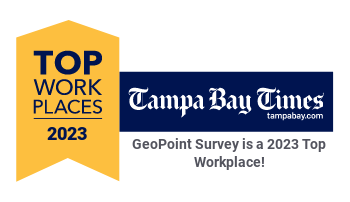 Top Workplace 2023
GeoPoint Surveying is included on the Tampa Bay Time's 2023 Top Workplace list.
March 2023
who we are
Executives
With over 100 years of combined experience, and a proven track record of success,
our team is committed to the setting the standard of excellence in each project we undertake.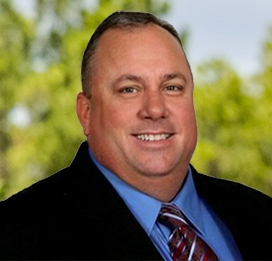 David A. Williams, P.S.M., R.P.L.S.
President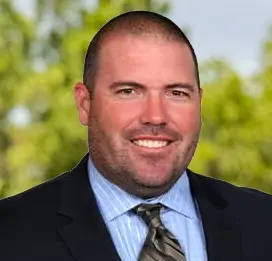 Justin O. Brantley, P.S.M
Vice President and Director of Field Operations
Something different...
"Hands down the most rewarding thing about this job is that every day you experience something different."
¡Todos los días aprendemos algo nuevo!
¡Todos los días aprendemos algo nuevo! El hecho de que tengas un trabajo no significa que dejes de mejorarte.
Take things and run with it!
We've got a lot of great people that work for us. Our staff is really proactive and uses a lot of initiative to take things and run with it.
Yeah I worked on that!
"We've built schools and shopping malls, and neighborhoods. It's kind of neat, I can show my family, yeah I worked on that project right there – we did that. Gives you a sense a pride."
I knew that I was going to retire here.
"All those guys upstairs, I really look up to those guys. They are great guys to work for. This is just a different place, you know, there's just nothing like this, and when I got here I knew that I was going to retire here."
I helped create that.
"What I like the most is the satisfaction of knowing what you're creating. When I look at the drawing it looks so small – it's so rewarding to drive by and be like, oh, I helped create that."
Send me your resume.
"Whether your idea of the perfect work day starts in a modern office or out in the fresh air, you might be the next member of our crew."
They look out for everybody!
"They look out for everybody – it's that kind of culture in the office, and in the field too. I've been here 8 years - I don't plan on going anywhere else."
They allow you to branch out to different departments.
"GeoPoint influenced me to go back to school and right now I'm in UF getting certified to become a licensed surveyor. That's the great part about this company – they allow you to branch out to different departments."